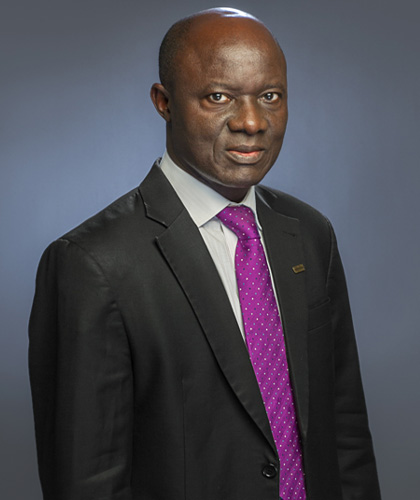 Mr Samuel Adesanmi holds a HND in Accountancy from The Polytechnic, Ibadan. He is a Fellow of the Chartered Institute of Accountants of Nigeria (ICAN) and the Certified Pension Institute of Nigeria (CPIN).
He has extensive work experience from several organisations such as Societe General Bank, where he was the Head of Final Accounts; United Commercial Bank in a corporate banking role; Vice President in Fundcorp Finance and Securities; and as the Financial Controller in Wood Industries Limited. He had a stint as the Head of Operations in Primrose Savings and Loans before joining Owofemi Alamu & Co. as Managing Partner.
Samuel joined CSL in 2001 as the Financial Controller and rose to become Head, Control & Compliance. In 2013, he was appointed Managing Director of FCMB Trustees Limited.